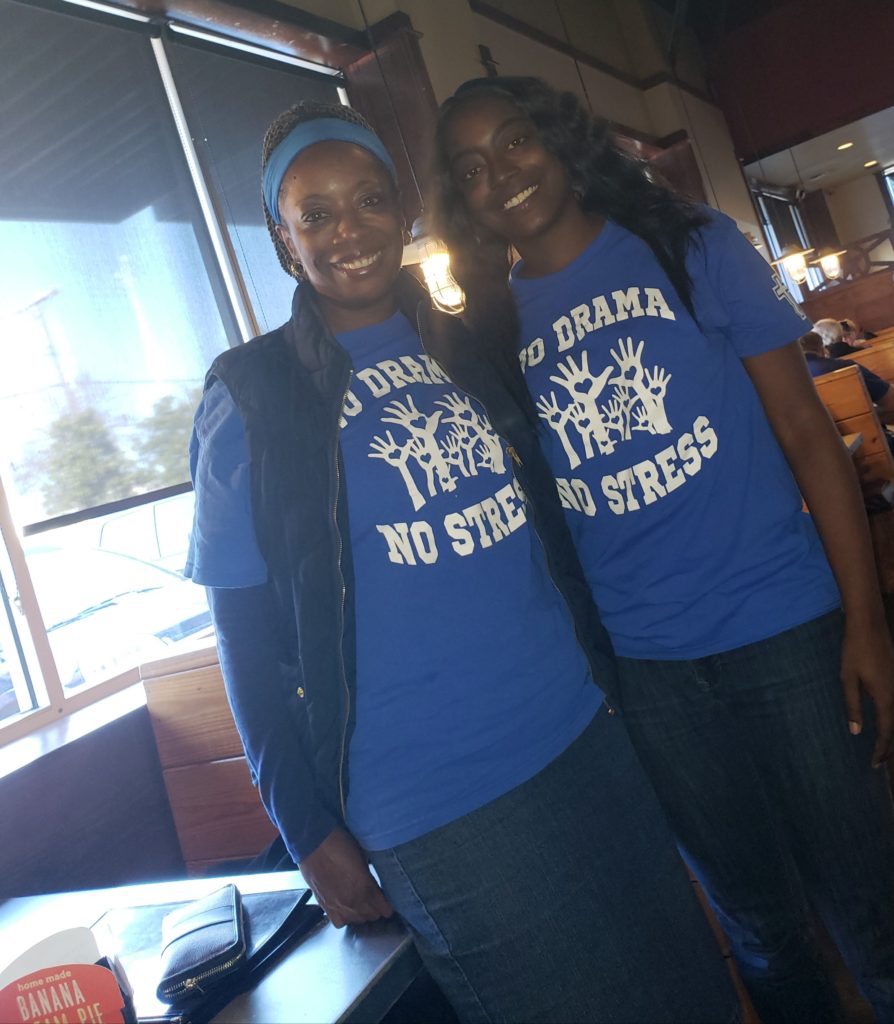 Hello. I am Sis Ella (Joella) Brown, Founder of No Drama – No Stress. I started this non-profit company under the authority of God to be a witness and a servant for His kingdom. I was so lost in sin growing up that I allowed it to consume me even into adulthood. Family and friends could not help me, they gave up on me numerous times, but GOD showed me differently. Trust ME, I heard Him say and I will take care of all your needs, frustrations, enemies, everything. For GOD so loved US that He came in the image of man through Jesus to show us. JOHN 3:16 The scripture tells us that who so ever believe in Him (JESUS) died on Calvary and rose for our sins  will have eternal life and will not perish after death on earth. So while we are here we should be walking the walk of Christ. Sharing His love to this dying world, showing humility to the poor, the weak, and broken hearted.
GOD took a nobody, referring to myself to remind Christians and Believers all over the world that it is our responsibility to provide aide to those in need, regardless of their race, ethnicity, or religion. God has given instructions through His holy word on how to make it possible for us Christians and Believers to help provide the daily necessity to those in need, by walking in FAITH, trusting HIS word is TRUE, and stand no matter what storms arises.
I am asking you my brothers and sisters to pray for me and my team of volunteers safety, as we go out into poverty stricken communities witnessing about the goodness of GOD, providing free lunches, bags of groceries, necessities, financial assistance, and lawn work to senior citizens.
Our future goal is to raise enough funds to open a community center that will be a place of refuge for the lost souls of this world. A place where they can have a hot meal, shower, clothing, daily discipleship program, prayer, and job placement assistance, a place to help change a person life, so they may be able to share how God has changed their lives to help someone else.
Please search your heart about making a monetary donation to help us to continue to provide these services for others. Consider making a monthly pledge of $5 or more, any donation amount will be used for Gods service. No Drama-No  Stress is classified by the IRS as a 501 (c) (3) organization therefore any donation given is tax deductible to the extent allowed by law.
Thank You,
God Bless